Posted by Rich on 14 Nov 2010 at 07:37 pm | Tagged as: Construction, Gardening, General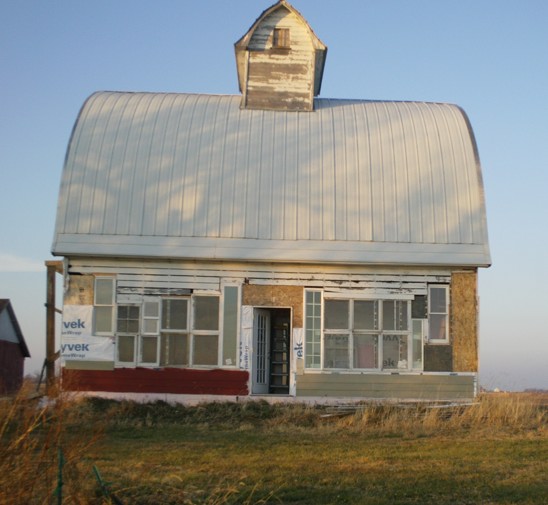 The weather was cold, but Sunday here looked to be above freezing.  My goal was to get to the farm, add a few last boards done before winter and hopefully clean the windows in order to take a decent picture.  I did far more then that.
If you were busy while outside, it was a good temperature.  I stood around waiting for my go-fer once and felt a slight chill.  So, what got done?  Windows.  8 more of them to be exact.  I ended up stripping most of the other side of the greenhouse back to the studs and started slapping windows in.  I had tried to save some of the larger ones from the first half to make sure we had enough for both sides and I might have saved a couple too many.  I simply placed all these in, and had the perfect fitting windows to take up the last bay.
However, the right side looks far more organized and symmetrical then the left.   And actually, we like it.  There is a small window or two I can replace in order to get these to match up better.  In any case, I think these are destined to last for the winter.  We might switch out a few, and there is a top row to do along with fill a few holes that are currently plywood.
I said before the greenhouse effect here works well….I mean it.  Every time the Sun came out, I neared a sweat and almost took my coat off.
Mason was a big help today and helped load and unload tools, supported non-hanging windows, swept, took pictures, other go-fer activity.
Leave a Reply